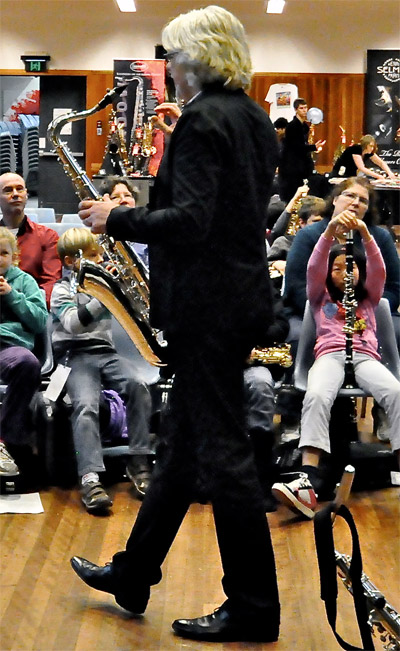 Whether you want to play like Stanley Drucker or Charlie Parker or Kenny G Igor Fedotov has the talent and experience to help achieve your goals.
Take lessons on clarinet, tenor, alto or soprano saxophone at his private teaching studio in North Rocks area. Private music tuition services are offered on a strictly limited basis. Igor Fedotov teaches both clarinet and saxophone to all levels – classical and jazz.
With a Music Degree from the College of Arts of Russian Federation, Igor Fedotov spent more than 20 years teaching Instrumental Music in Russia and Australia. His students, over the years, number over 500!!! A number of past and current students have won music scholarships at the most prestigious private schools in Sydney, completed their HSC in music achieving band 6 and some of them gone on to study at University either in Bachelor of Music or Teaching Degrees.
With a love for teaching the joy of music, Igor Fedotov moved to Sydney in 1992 and taken residence in North Rocks, NSW with his lovely wife and his son.
Igor Fedotov currently teaching Saxophone and Clarinet at PLC Pymble, The King's School and University of New South Weles.
Qualification: Bachelor of Music (Russia) -1984